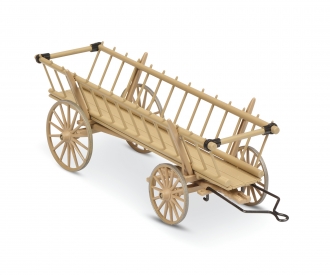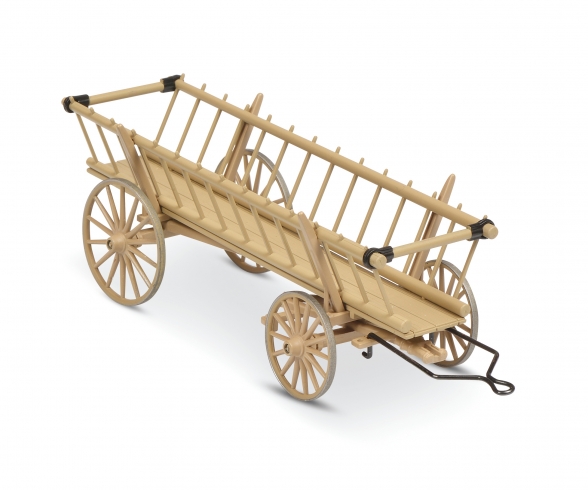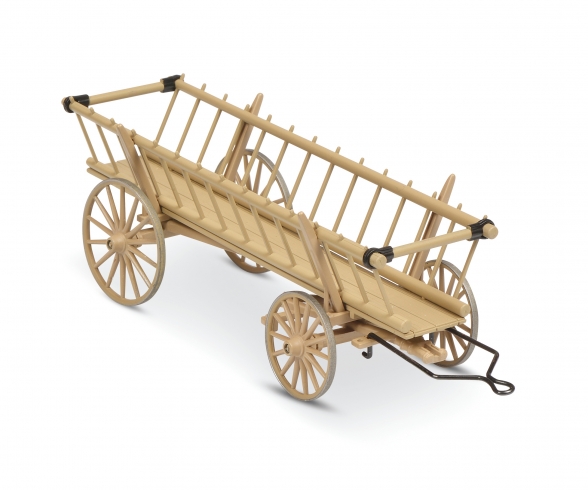 Quantity:
1
2
3
4
5
6
7
8
9
10
11
12
13
14
15
16
17
18
19
20
21
22
23
24
25
26
27
28
29
30
Delivery time 1-3 working days within Germany
It was a true all-rounder - the classic ladder truck as it was used in agriculture for much of the 19th century. Traditionally, a ladder wagon was made of wood, had two axles, a drawbar and its sloping side walls were shaped like
a classic ladder. Initially pulled by horses, cows or oxen, the ladder wagon was mainly used for harvesting straw, hay and grain. Due to the quickly removable ladders, this versatile transport vehicle could also be used for transporting wood and other bulky goods. For the transport of dung, woode boards were simply placed in front of the ladders and the dung cart was ready.
Warning! Collector model not suitable for children under the age of 14 years, contains small parts. Keep this address in case of need.