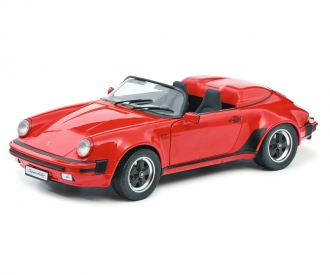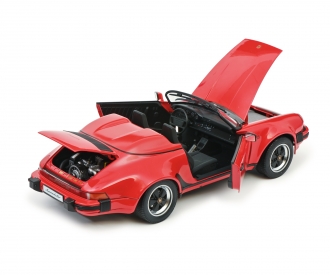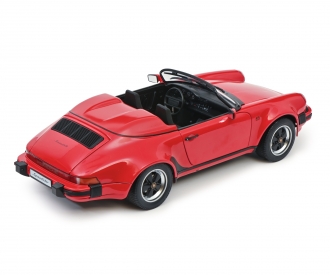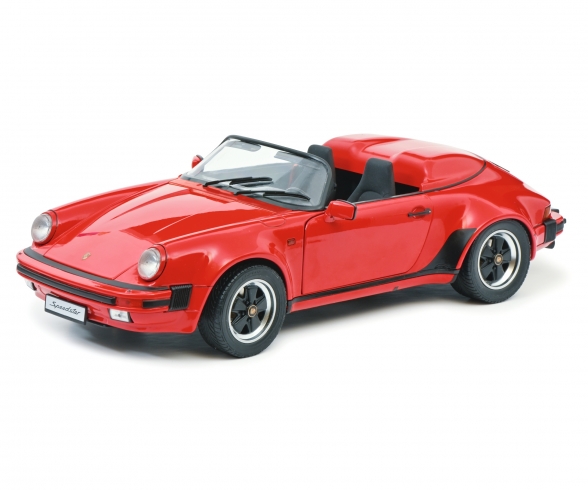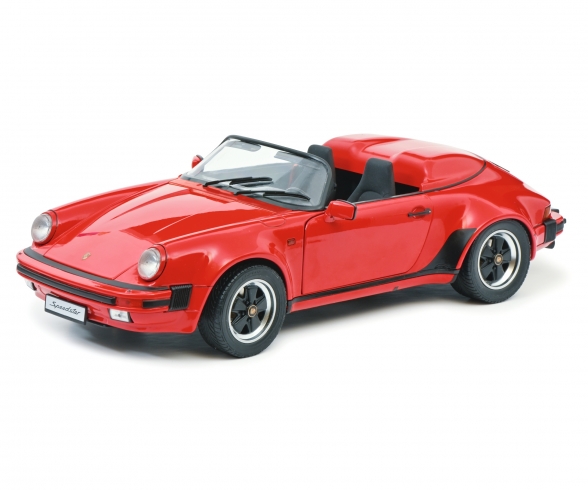 €349.00
incl. VAT
free shipping
(within the EU)
only 3 pieces left in stock, Delivery time 1-3 working days within Germany
The 911 Speedster was first unveiled at the Frankfurt International Motor Show in 1987. Based on the technical specifications of the 3.2-litre Carrera-Cabrios, the puristic Speedster featured a cut-down windshield and an "emergency" top. After a somewhat lukewarm reception from Porsche fans, the series Speedster – based on the
wide Turbo chassis – went on sale in 1989. 1680 models of the Speedster were produced, which was equipped with the tried-and-tested 3.2 litre, 6-cylinder box engine of the 911 Carrera. It has since become a collector's item, with well-maintained vehicles selling for up to four times the original sales price of 112,000 Deutsche Marks.
Warning! Not suitable for children under 14 years.
Period: Historic
Material: Zinc Diecast
Model brand: Porsche
Scale: 1:12