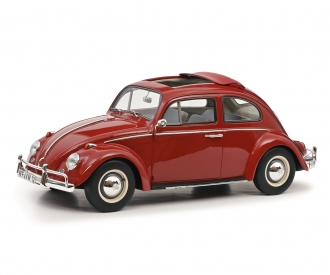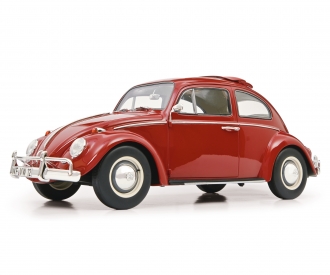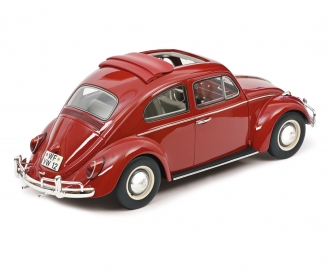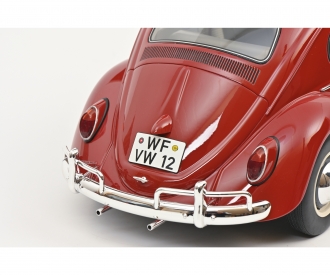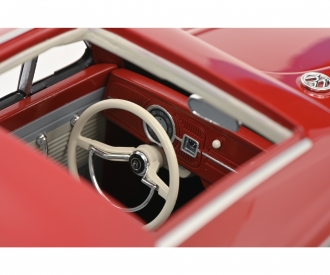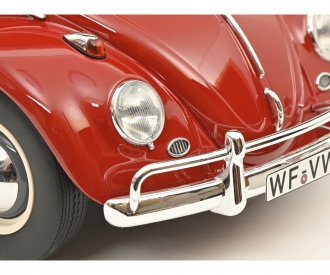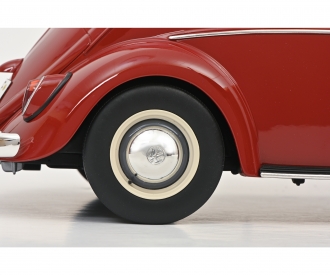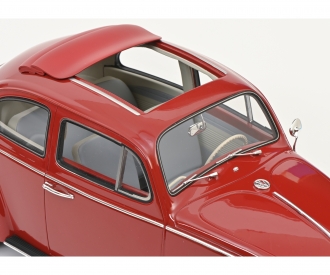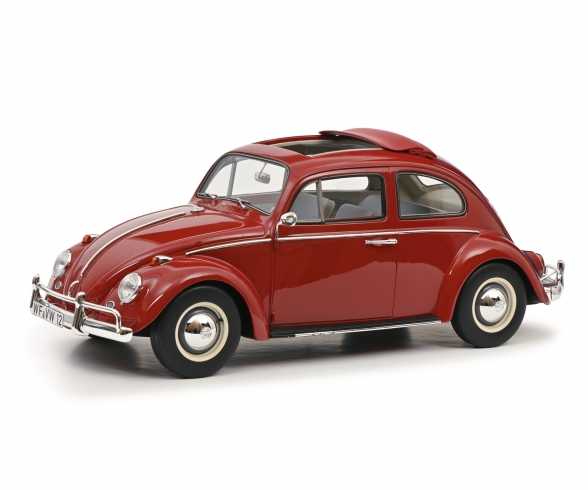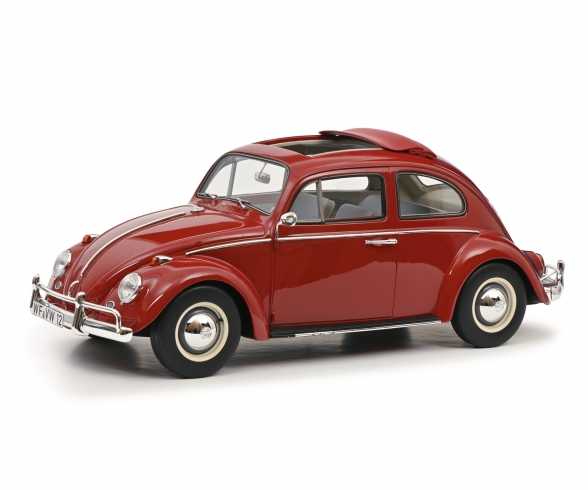 €329.00
incl. VAT
free shipping
(within the EU)
Quantity:
1
2
3
4
5
6
7
8
9
10
11
12
13
14
15
16
17
18
19
20
21
22
23
Delivery time 1-3 working days within Germany
Developed in the 1930s by the Porsche design office in Stuttgart on behalf of the government, the Volkswagen became the most built automobile in the world during its 65-year production period, overtaking the previous record holder, the Ford T-Model known as the "Tin Lizzy". The "Beetle", whose most outstanding technical features were its streamlined shape, which was revolutionary at the time, the air-cooled 4-cylinder boxer engine, its novel platform frame and the newly developed torsion bar suspension, was subjected to a constant development and improvement process over the years. Thus, it is documented that no less than 78,000 technical changes were made to the VW Beetle between 1948 and 1974. In 1954, Heinrich Nordhoff, the former general manager of Volkswagen, said at a VW Beetle meeting: "We are convinced that salvation does not lie in even the most daring and grandiose new designs, but rather in the very consistent and never satisfied further development of even the smallest detail to the point of maturity and perfection, which is precisely what brings about the truly surprising success.
Warning! Collector model not suitable for children under the age of 14 years, contains small parts. Keep this address in case of need.