---
Sort by:
Top sellers
New
Price ascending
Price descending
Filter
---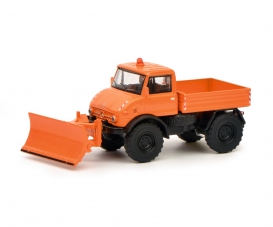 1:64 Edition
Unimog U406 "Winterdienst", orange 1:64
€11.99
When one talks nowadays about legendary cars such as the VW Beetle, classic Mini, VW Bulli or Porsche 911, any such list should always include the Unimog from Mercedes-Benz. Within Unimog's long history, the Mercedes-Benz U 406 represents the classical Unimog for many fans. Schuco is going to produce a miniature model of this Unimog U406 to a scale of 1:64. Edition 1:64 models come with a metal body and chassis. In addition to the prototypical wheel rims, the Schuco 1:64 models stand out due to the many lovingly detailed components.   Warning! Not suitable for children under 14 years.
More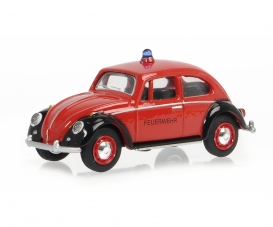 1:64 Edition
VW Beetle FIRE BRIG.1:64
€9.99
At the behest of the government, the highly gifted automotive engineer Ferdinand Porsche developed the German "people's car" at his design office in Stuttgart from 1934 onwards. With an air-cooled 4-cylinder boxer engine and streamlined body, its design was revolutionary for those times. Later famous globally as the "Beetle", it became the most successful vehicle in automotive history with more than 22 million units produced.   Warning! Not suitable for children under 14 years.
More