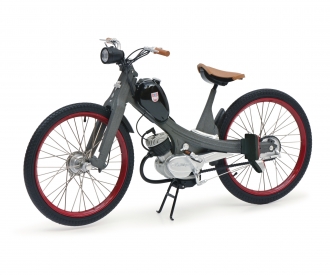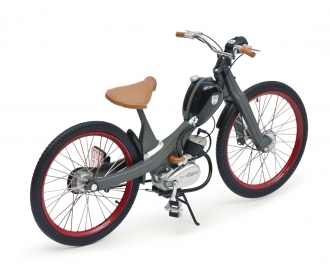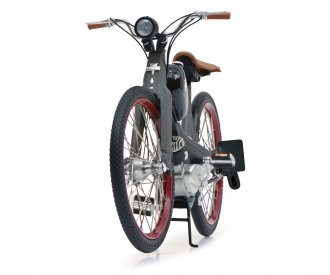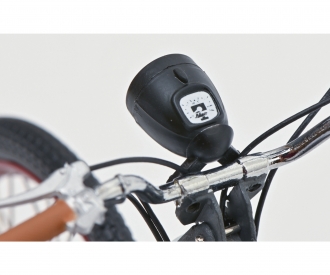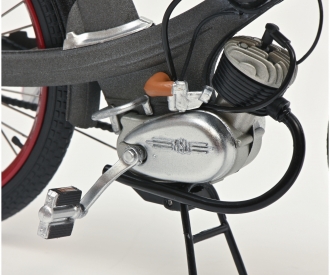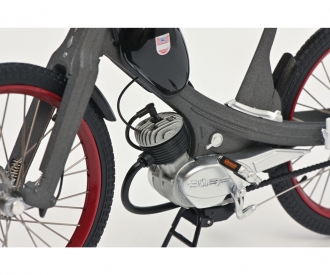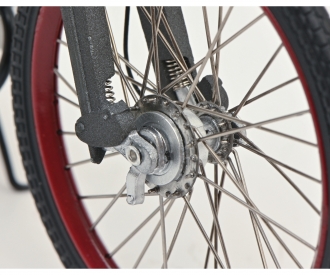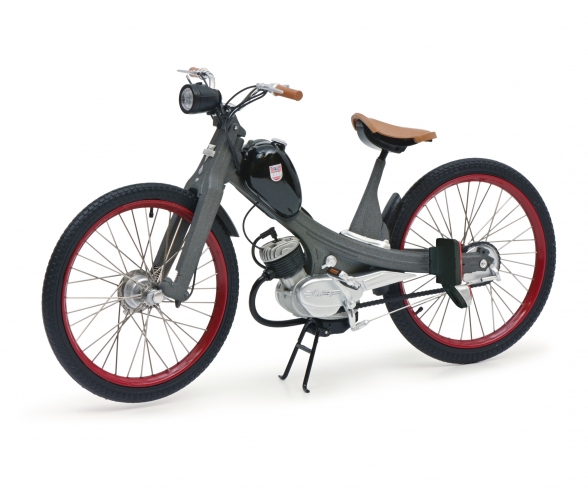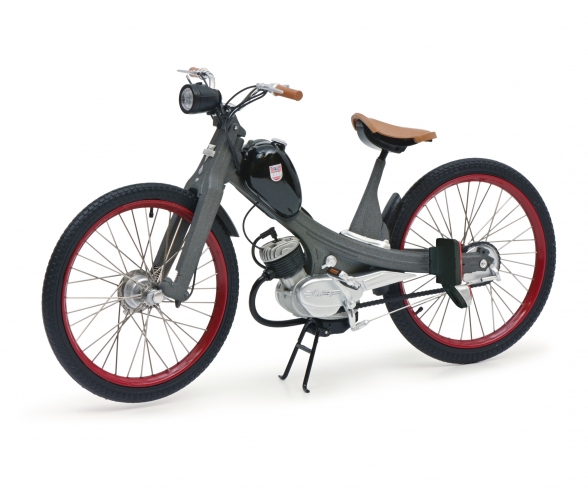 €79.99
incl. VAT
free shipping
(within the EU)
Quantity:
1
2
3
4
5
6
7
8
9
10
11
12
13
14
15
16
17
18
19
20
21
22
23
24
25
26
27
28
29
30
in stock, Delivery time 1-3 working days within Germany
"With more than 1.5 million units built, the NSU Quickly, like the VW Beetle, was one of the driving forces behind the development of mass motorization during the German economic miracle of the 1950s. Presented for the first time at the International Bicycle and Motorcycle Exhibition (IFMA) in 1953, by the end of 1954 more than 100,000 Quickly's had already been delivered to their enthusiastic customers, who with their mopeds and a comparatively low power output of 1.4 hp and a consumption of less than 2 liters
were nevertheless quite nippy and yet extremely economical on the road. With cheeky advertising slogans like "Don't run anymore, buy a Quickly!" or "Good things come to those who have a Quickly!" the NSU advertising department had additionally ensured a lot of sympathy for the little two-wheeler. Today, the Quickly has long since become a cult object for many, younger motorcycle and moped enthusiasts. A real customizing scene has developed around this cult moped. Taking this development into account, Schuco now presen the NSU Quickly Custom I in 1/10th scale. Produced in a unique limited edition of 1000 pieces, the NSU Quickly Custom I will provide a fresh and youthful wind in the model showcases.
Warning! Collector model not suitable for children under the age of 14 years, contains small parts. Keep this address in case of need.